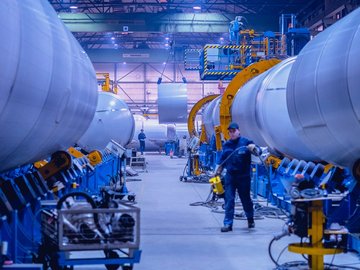 Waggonbau Graaff
A VTG GmbH subsidiary, Waggonbau Graaff GmbH specialises in the manufacture of high-quality rail freight wagons.
Waggonbau Graaff has been building rail freight wagons at its original home base in Elze (near Hanover) since 1914. A wholly owned subsidiary of VTG (Hamburg), we specialize in designing and building customised solutions for your transport needs. At our workshop, we develop individually tailored wagon solutions and manufacture chemical and gas tank cars to the highest standards. Our use of state-of-the-art production technology turns us into a preferred partner for companies expecting only the best in terms of quality and punctual delivery. On a daily basis, more than 200 highly qualified employees are fully committed to providing our customers with the best possible service. Waggonbau Graaf has an annual production capacity of around 450 rail freight cars.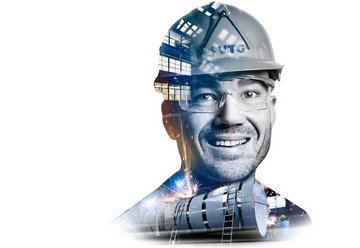 Career
Want to have a hand in the success of a truly innovative company? Find out now about the many and varied career opportunities at Waggonbau Graaff.